Your Travel Experience.
Upgraded.
Through strategic partnerships with renowned chefs and restaurateurs, we've elevated airport cuisine to exceptional new levels, showcasing locally sourced ingredients and seasonal menus in a variety of venues so unique and fresh you'll forget you're in the airport. Like a culinary oasis, we nurture good taste to nourish your journey.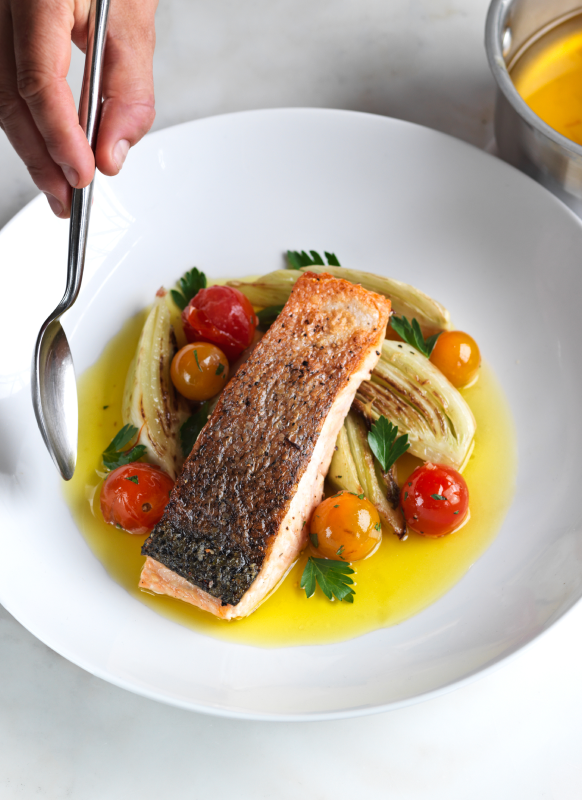 Multisensory Chef Curated Menus
For us, it's a straight line from the farm to the terminal. That's because we source seasonal ingredients locally to bring the freshest foods from the finest area farms straight to the airport, and the fork in your hand.
Inspired by the regions they serve; our chefs frequent local markets for the freshest ingredients. We bring variety into the vanguard at airports, putting it all on the plate to please every taste, from gourmet locavores and dedicated dieters to brazen carnivores and competitive eaters. Our variety is voracious. Travel with us and fly with the advantage of a full experience.
Diverse Voices.
Partnered for
Success.
We collaborate with a diverse range of world-renowned chefs, and restaurateurs to bring inspired menus and unique flavors to the airport dining experience. Citizens of the communities they serve, our culinary partners work with area experts and regional purveyors to develop airport dining and lounge programs (such as our Newark concept Classified) tailored to the special culture of each hub city.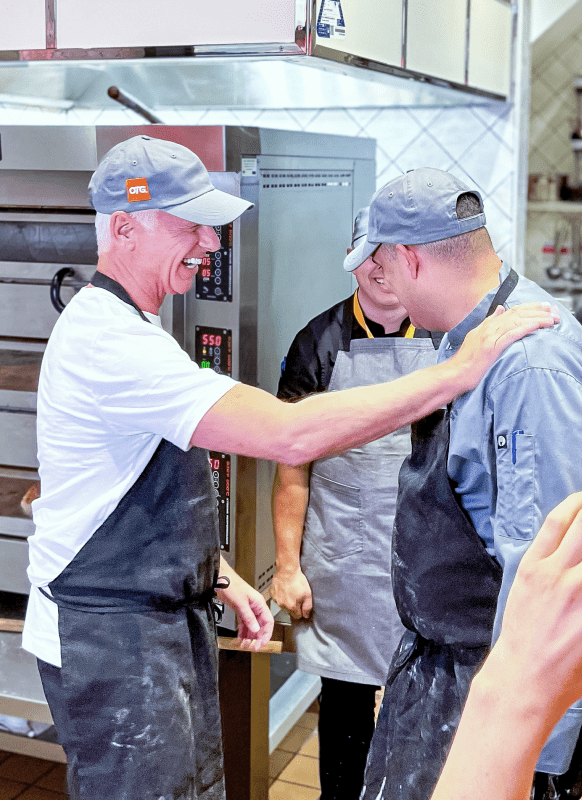 We are a Big Family!
Family means everything to us. That is why at OTG, we go to great lengths to ensure all dietary needs are met at all our airports. We provide travelers and their families with a wide array of offerings that includes (but not limited to) organic, gluten-free, low-calorie, vegetarian, vegan, kosher and more.
Exquisitely Crafted & Handpicked Beverages.
Our expansive airport beverage program is thoughtfully curated to slake any thirst. From seasonal coffees, organic espresso drinks, and traditional and herbal teas to wholesome smoothies, fresh-squeezed juices, and exceptional wines, beers, and cocktails galore, our in – terminal oasis offers craft beverages and premium drinks for every taste.