flo™️ Xgen is designed exclusively by and for OTG to enhance the travel experience by allowing our customers to order directly from their phone or use OTG devices (iPads).
Our tech enhancements are fully equipped with language support programs that simplify communication for the global traveler.
The choice is always yours!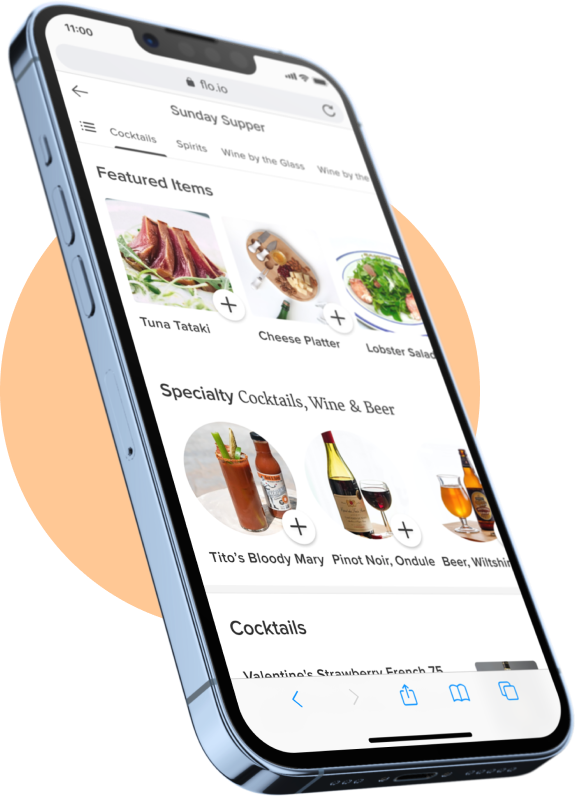 Our stunning and intuitive visual menus make finding and ordering your favorite foods, beverages and market items easier than ever before (available as a website and as an Android/ iOS app). Our tech is focused on making the customer's journey easy and convenient to use.
We believe in giving our customers a variety of options! Travelers can expect contactless payments such as tap credit and expanded coverage for Apple and Google Pay. The kiosks also support pay via the OTG app as well as PayPal and Venmo.
Customers can also:
Pay with points or miles in restaurants and markets
Receive special discounts based on their membership tier
Scan their boarding pass with discounts
We take the guesswork out of airport dining!
Convenience at Your Fingertips!
The world is continuously evolving its technological advancements and so are we! We are frequently improving and upgrading our tech to ensure our guests have an enjoyable airport experience.
The choice is yours! We now offer the ability to order food, beverage, marketplace & travel essential items directly from your phone at all of our different concepts:
Order from almost everywhere! Yes! That includes in-flight ordering (internet required) for delivery or pickup
Order from 160 (and counting) of our restaurants, QSR, Bars (where permitted) and markets.
Order for takeout or dine in at one of our many restaurants
Order pickup at one of our many fast casual establishments
Order for delivery directly to your gate!
Create an account to:
Easily re-order past favorites from your order history
Store your cards all in one place for one click checkout
Never lose a paper receipt again! All your receipts will live in one place.
Receive discounts and access promotions
We are experts in soothing the airport wait!