United travelers won't have to look far to find a mélange of fresh treats pre-flight.
The first of its kind, Mélange Bakery and Chocolaterie is a full production, in-terminal bakery developed with James Beard Award-Winning Pastry Chef and Chocolatier Jacques Torres. With more than 3,000 items are created 'from scratch' daily, 24/7/365; Mélange features an open concept bakery kitchen and chocolate room, where classically trained pastry chefs and chocolatiers provide a bit of theater to the travel experience.
We recently had Chef Torres take us through a few of Mélange's signature items including Jacque's take on the traditional chocolate bonbon & his signature, fresh croissants made with 100% French butter.
The BonBons
A blanket of melting Valrhona Chocolate enrobing the bonbons being prepared on the chocolate room's viewing deck is a sight that can stop the busiest traveler in their tracks.
The Croissants
Fluffy croissants (with President Professional Beurre Sec de Tourage folded in) are rolled by hand daily by one of three teams that keep the bakery running 24 hours a day.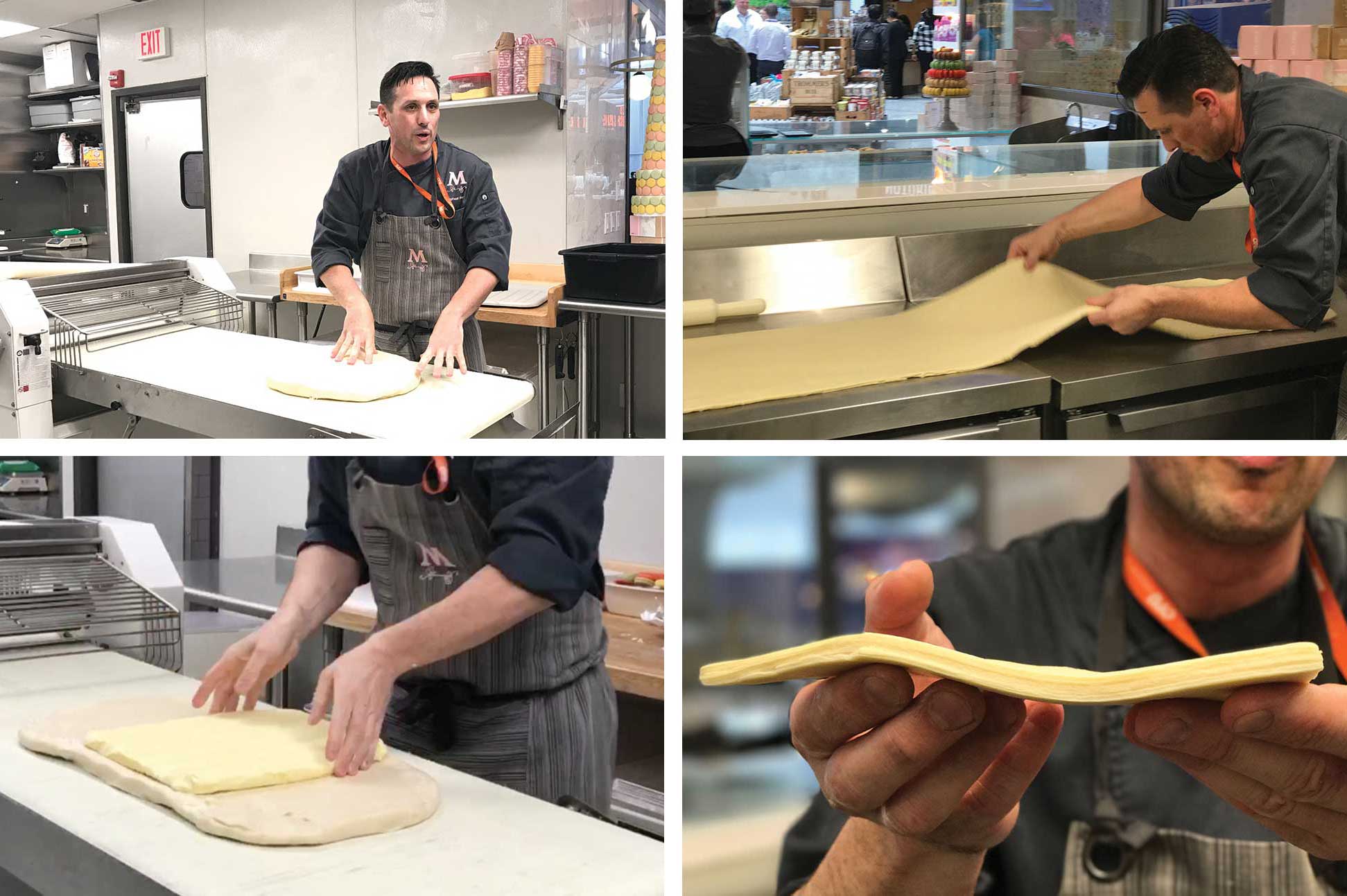 First, the 5 feet of croissant dough is stretched onto a refrigerated table where it is cut using a custom roller. One of Mélange's Executive Chefs Raphael Boeri, a former student of Torres', holds up the finished product – perfect layers of flakey, buttery dough.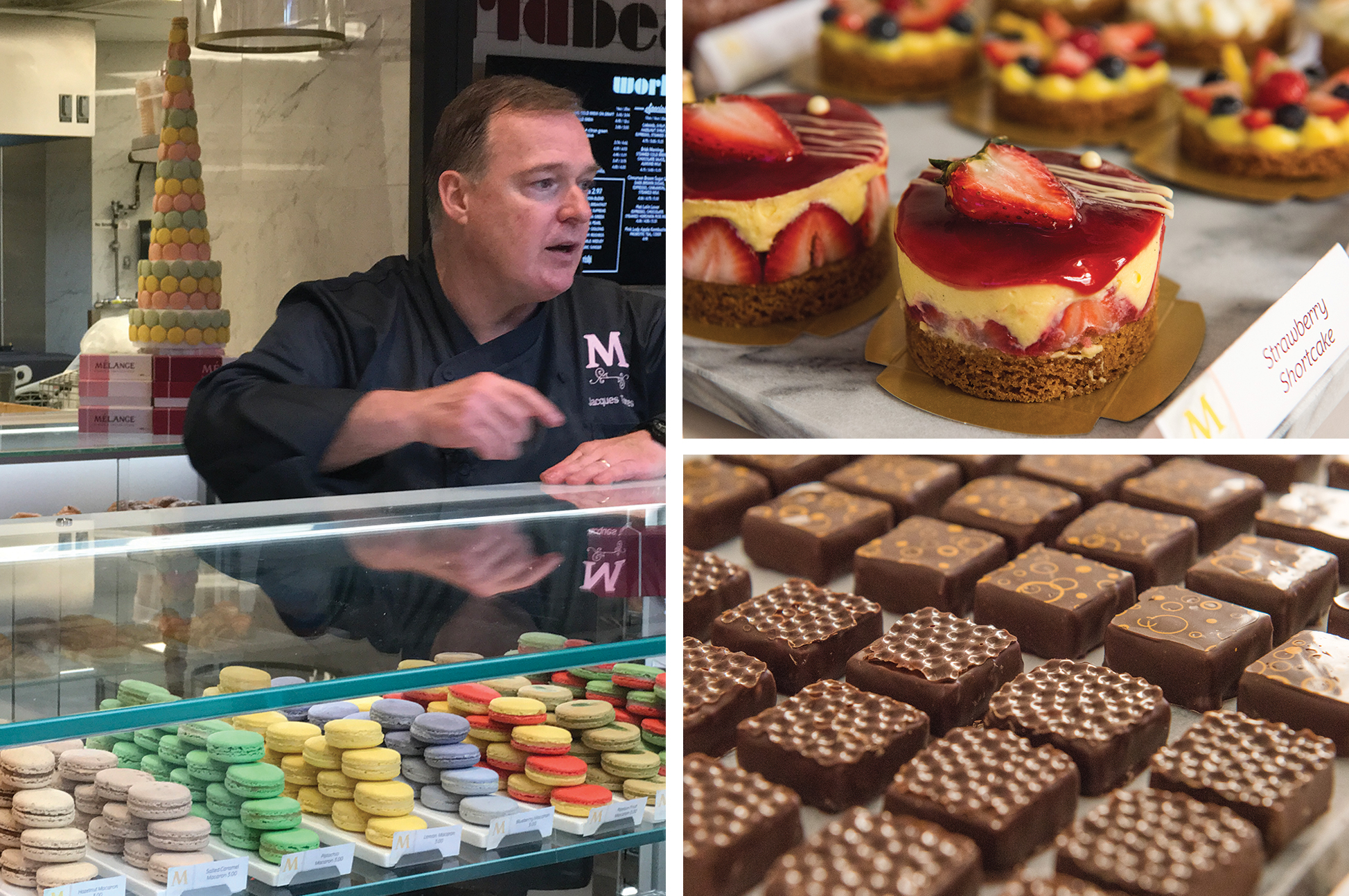 Torres' involvement in the development of Mélange has been more than a year in the making, planning, trials, and ultimately success.
"The most fun I have as a pastry and chocolate chef is to
surprise & delight my customers.
You would not normally think of a world-class round-the-clock
bakery being located in an airport, but that is exactly what we do
for United customers every day."
– Chef Torres
With fresh baked, onsite offerings that include croissants, macarons, muffins, cupcakes, bonbons, doughnuts, éclairs, and bagels; your next pre-flight fix is at Mélange Bakery and Chocolaterie.
Happy Travels!
– OTG