The best and most innovative concepts in travel-related food & beverage were recognized at the sixth annual Airport Food and Beverage (FAB) Conference & Awards in Toronto this week. We at OTG had the honor of hosting a regionally sourced, locally inspired cocktail hour and gala dinner in true OTG fashion with our Toronto Pearson partners. Staged at The Ritz Carlton were several OTG iPad stations allowing FAB attendees to experience the high-tech gate lounges travelers interact with pre-flight.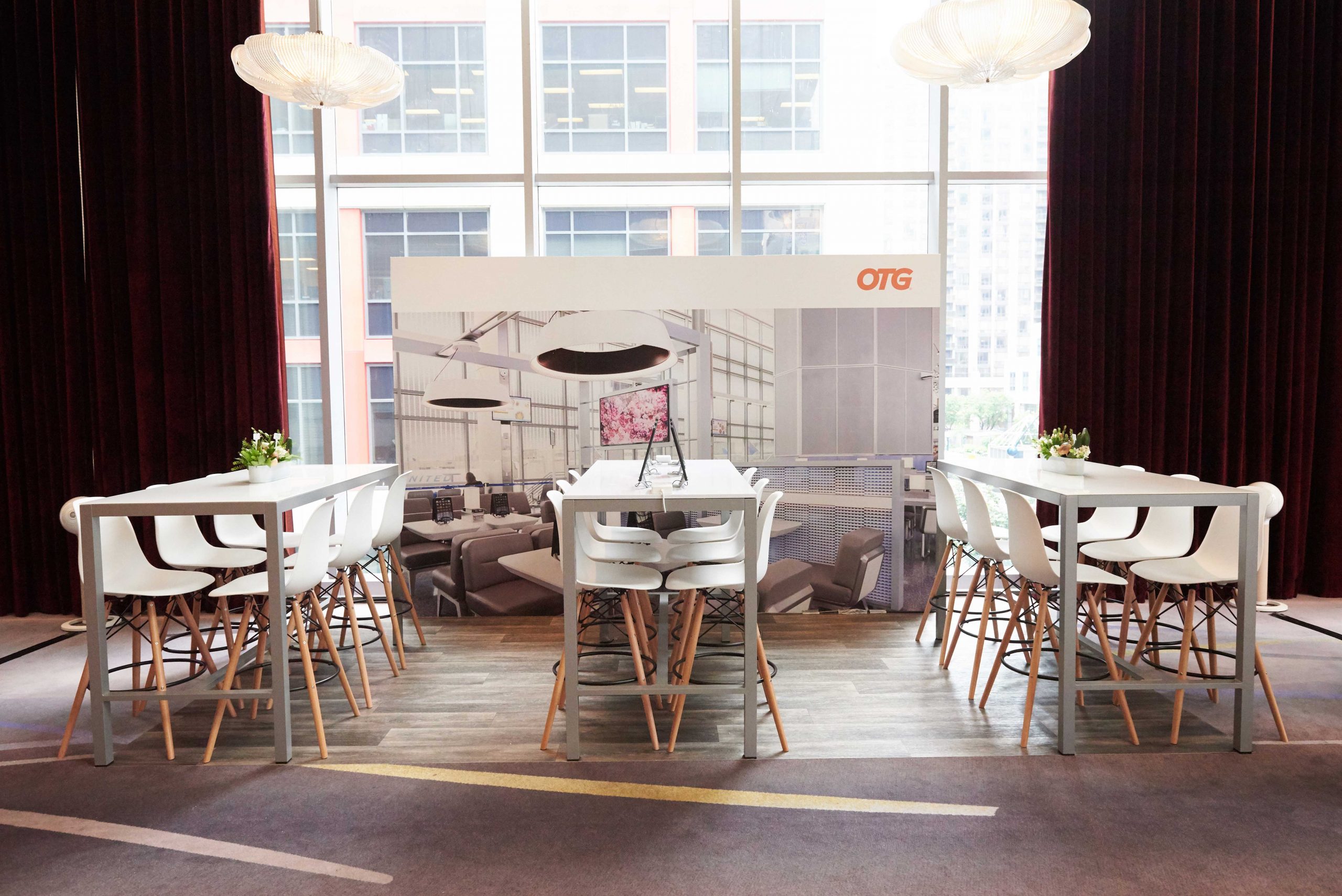 OTG Tech Lounges
Our iPad-based guest experience removes physical and digital boundaries to connect travelers with all the terminal has to offer, this interactive display of our modern gate lounge experience was set up at The Ritz Carlton for FAB attendees and industry partners to partake in.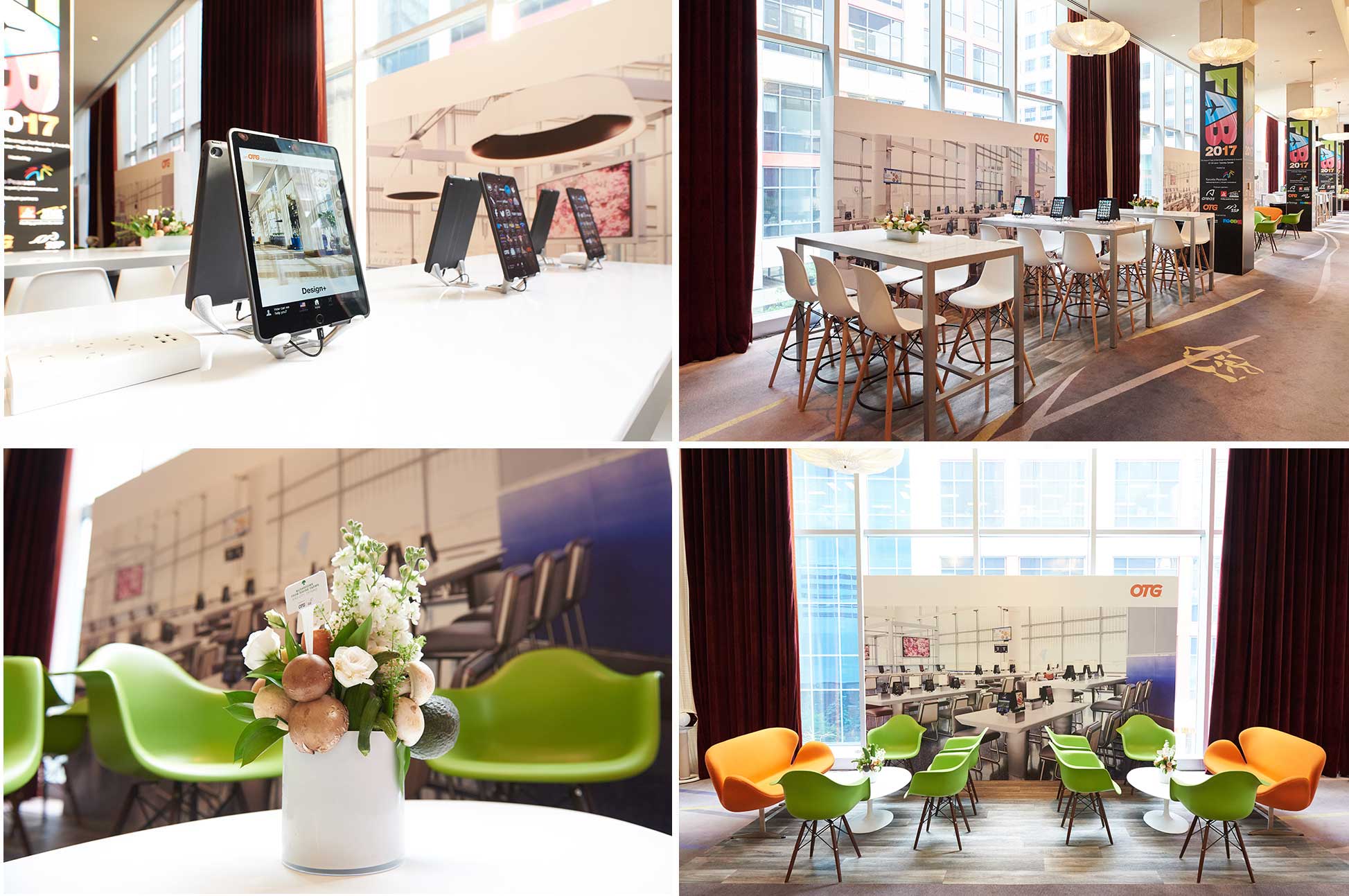 Cocktail Hour + Taste of Toronto
FAB Awards featured cocktails highlighted seasonal ingredients and spirits from the greater Toronto area. Featured cocktail offerings included Hendricks Gin, with fresh pineapple, fresh lemon, thyme syrup, bitter almond, orange zest, anise essence, Grey Goose Vodka with muddled cucumber, muddled basil, fresh lemon, red grapefruit zest, and Johnnie Walker Black Label Scotch with toasted chamomile and saffron bitters, Madeira, rosemary and orange zest.
Four distinctly Toronto small bites stations offered cuisine from the regional culinary influences of Greek Town, Little Italy, Little India, and Kensington Market. Inspired dishes such as flavorful Arrachera marinated flank steak tacos from the Kensington Market station and melt in your mouth samosas at the Little India station, were the hits of the hour. These farm-to-terminal offerings featured ingredients from our greater Toronto farm purveyors, bringing FAB attendees a taste of the terminal.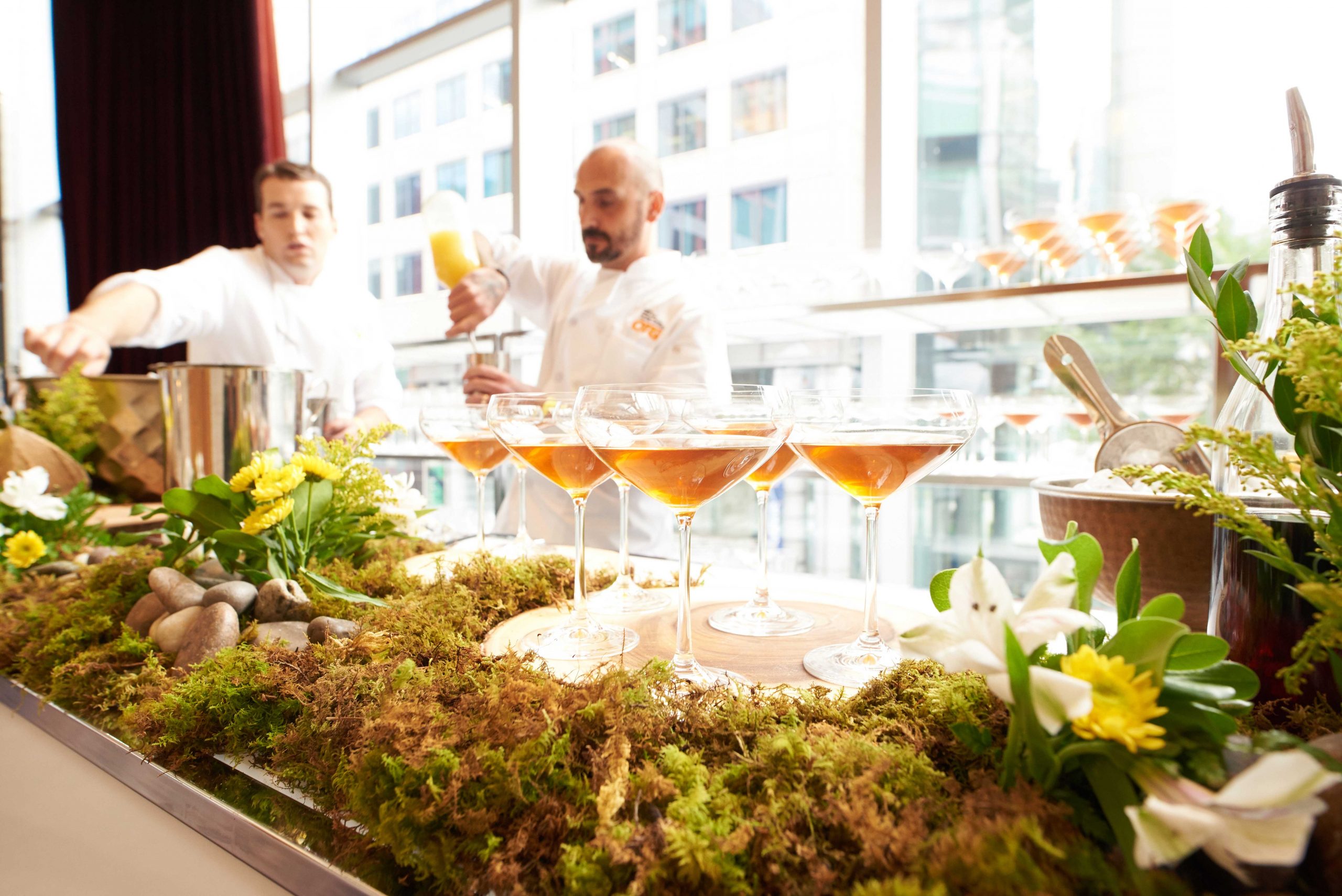 Gala Dinner
Alongside our Toronto Pearson partners, we had the opportunity to completely reimagine the Gala dinner space. Long, sleek metal tables adorned with fresh local produce centerpieces were equipped with charging stations; highlighting the 3 pillars of OTG in design, dining, and technology.
Courses were executed with a vast OTG culinary team at the lead. Wild Mushroom Velouté with Ontario Feta Cheese and Fresh Snipped Chive served as the most appropriate first dish. Followed by an incredible entrée choice, first an 8oz Grilled Beef Tenderloin with Truffled Potato Gratin, Heirloom Carrots, Tokyo Turnips and Barolo Jus; a vegetarian entrée was also available upon request; excitement over the awards was met by intrigue over the locally sourced menu. Dinner was paired with a select beverage offering at each course Truis Cabernet Sauvignon VQA, Niagra Peninsula, 2015, Trius Chardonnay VQA Niagara Peninsula, 2015, and Jackson Triggs Reserve Series Cabernet Grans Icewine VQA Niagara Peninsula, 2015 were available.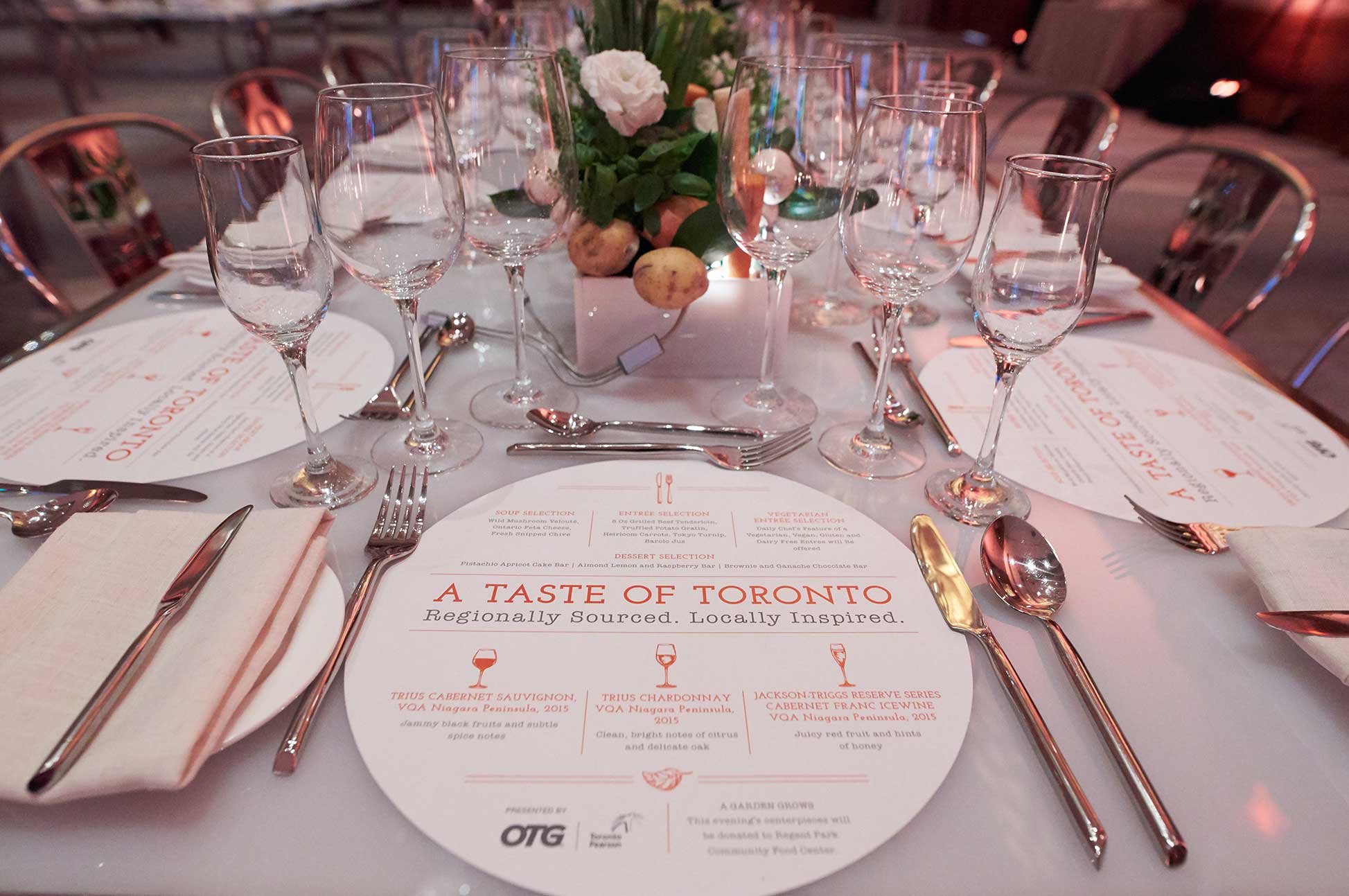 It was a true pleasure to host the FAB 2017 Cocktail hour and Gala dinner alongside our Toronto Pearson partners. The honor came with the awards OTG was able to take home that evening. We are incredibly proud of our crewmembers and leadership that made winning these awards possible and we are humbled by the recognition received from this year's FAB conference. Stay tuned, the best is yet to come!
F&B Marketing & Promotions Campaign of the Year, Winner: OTG; Truffle Week, Newark Liberty International Airport
The FAB Dining Transformation Award (Airports), Winner: OTG; Newark Liberty International Airport
#AiroftheDog Great Airport Cocktail Award, Winner: Gavin George; OTG Apropos; Toronto Pearson International. For his The Copper Dog Carry-On creation.
Airport 'Food to Go' Offer of the Year, Regional Winner: OTG; Dynamic Concepts, Newark Liberty International
 Happy Travels!
– OTG