Meet the new YYZ concept, Beerhive
Located within Toronto Pearson's Terminal 3, this 29-seat craft beer bar features an extensive locally-focused craft beer selection, and a menu featuring a selection of bar pies, sandwiches, salads and modern takes on bar-bite favorites.
Photo: OTG
Highlights include the Smoky Bacon Beer Bar Nuts, a Charcuterie Board featuring locally sourced meats, mustards and jam, the Sweet & Savory pizza featuring smoked sausage, red apples goat cheese and rosemary, Tandoori Chicken Sliders, and much more.
Photo: OTG
With almost 20 beers available, over half the selection is sourced from Ontario-based breweries including Muskoka, Creemore Springs and Great Lakes.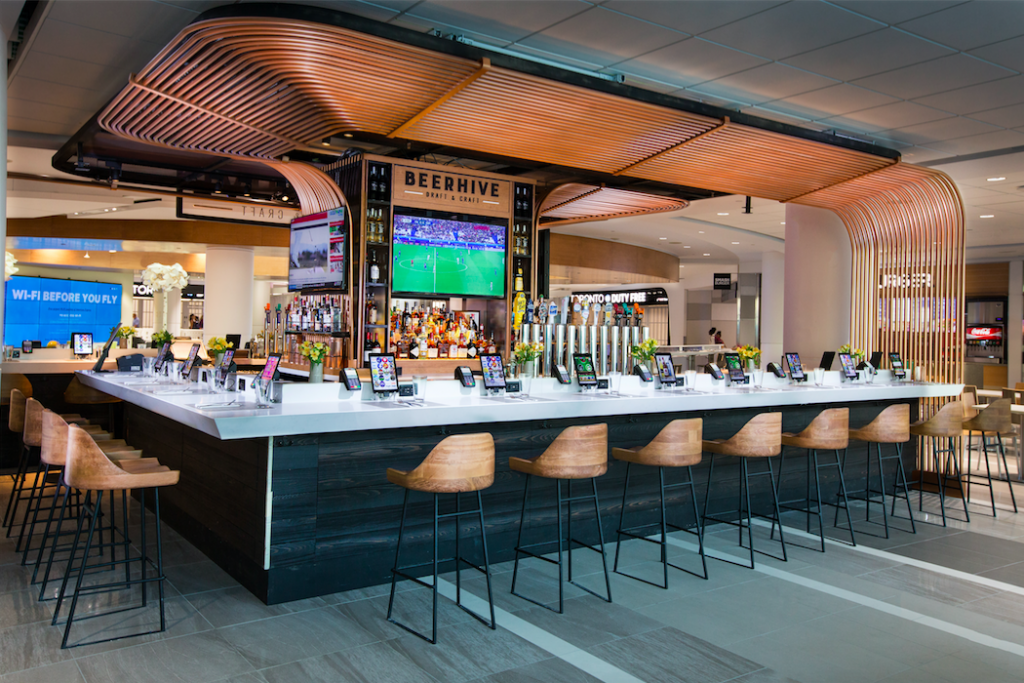 Photo: OTG
Each seat is equipped with both USB and power outlets, as well as iPads featuring our award-winning flo® tech, welcoming guests to plug in and log in while enjoying their meal or just waiting for their flight.