MEET CURATED FOR YOU, A NEW FEATURE HIGHLIGHTING THE LATEST & GREATEST FROM OUR CIBO EXPRESS GOURMET MARKETS.
Our CIBO Express Gourmet Markets offer tasteful selections to fit any lifestyle, making it easy to find what you want, when you want it, the way you want it. Providing health-conscious snacking options that include organic, vegan, and kosher selections, our mission is to satisfy all culinary needs and cravings.
Our in-house team of experts are dedicated to procuring a variety of locally focused and fun options for global travelers pre-flight. Our markets at Toronto Pearson International Airport are a must hit before flying out to stock up on some locally sourced offerings.
Here are some highlights, currently offered across our markets:
Prana Chips 
With great flavor offerings, Prana chips are a stress free, sharable snack on board. Offering customers fresh and flavorful high quality products, their vast line of goods are inspired by different traditions from around the globe. With a wholesome assortment including nuts, seeds, dried fruits, trail mixes, snacks and superfoods; all of their products are certified organic, kosher, vegan, gluten-free, gmo-free, preservative-free and sulfite-free.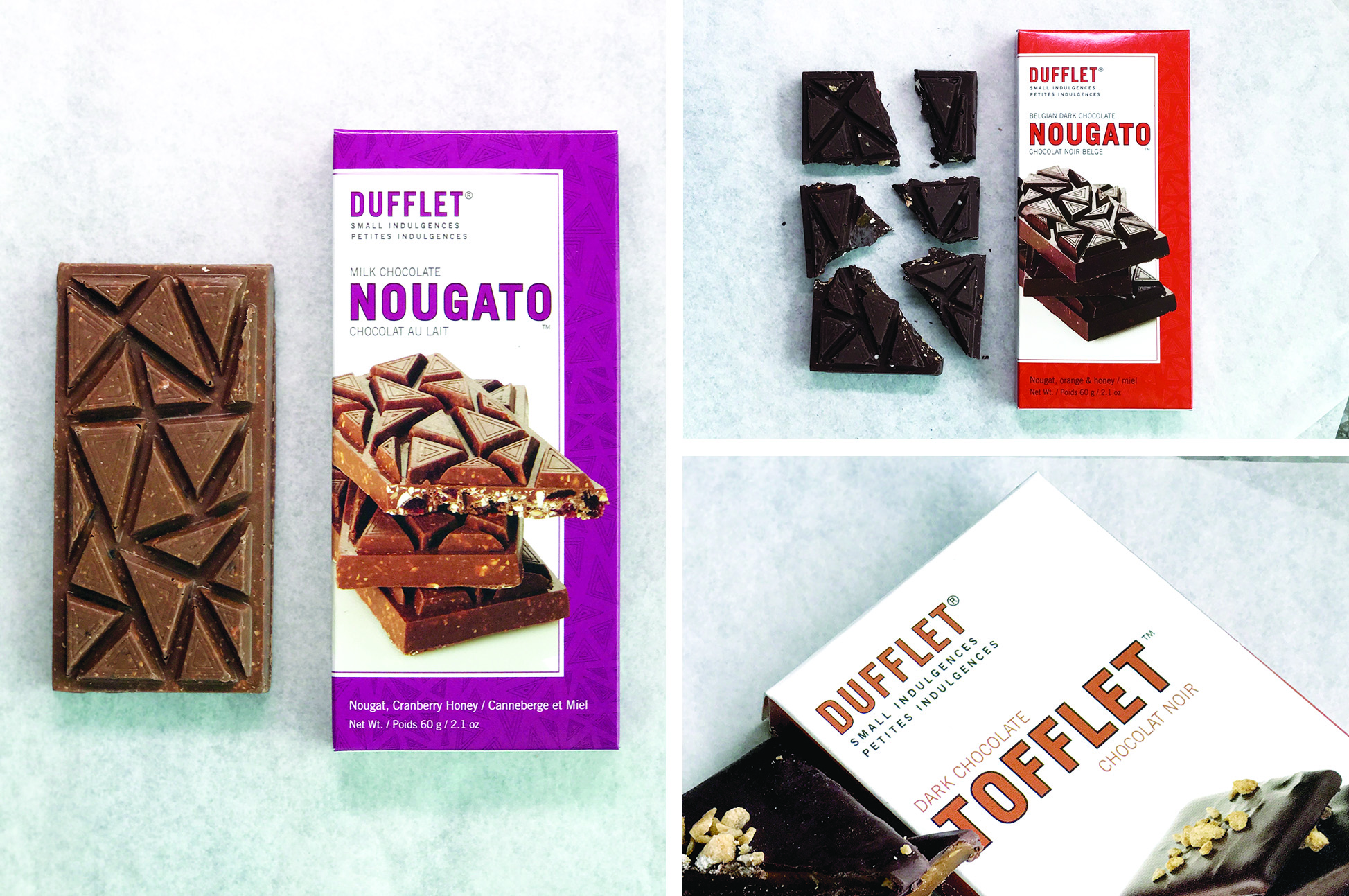 Dufflet
Started on Toronto's infamous Queen Street West, Dufflet is inspired from childhood memories of birthdays, fairs and celebrations and are all natural, made from scratch and never contain any artificial flavors, colors or preservatives. In addition to their retail shops, Dufflet Pastries supplies over 500 restaurants and cafes, specialty food shops, upscale supermarkets, hotels and caterers with more than 100 unique, entirely natural products. Their various nougato and tofflet bars are a market must try whether you're flying in to or out of Toronto Pearson.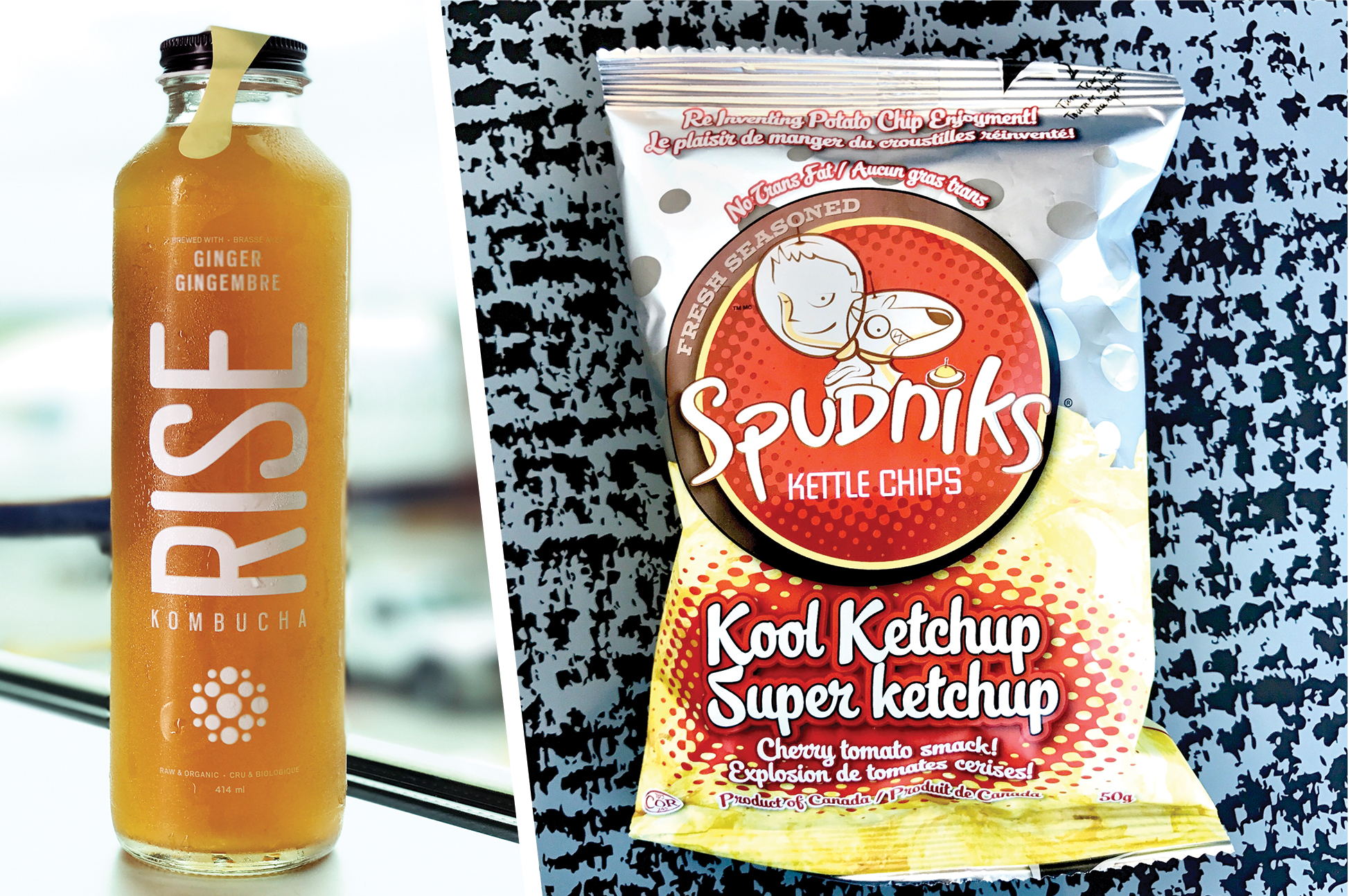 RISE Kombucha
Rise was sourced from a blend of Hawaiian SCOBY and flourished in Montreal. Rise has a unique blend of organic acids, polysaccharides, polyphenols, enzymes, and microorganisms that provide a boost of energy to anyone who consumes it. Six certified organic flavors of Rise feature a variety of ingredients and tea blends, all hosting their unique culture of kombucha. With the  boost of energy you'll get from Rise, you'll make your cross-terminal connection in record time.
Spudniks 
Canada is known for its different potato chip varieties and Spudniks, a local Toronto brand, has grown tremendously in popularity due to curious flavors like Thai Chili, Kool Ketchup, and Dill Pickle. Spudniks chips have no preservatives or MSG or additives, and are peanut free, VegeCert certified (both vegetarian and vegan products) and COR kosher certified.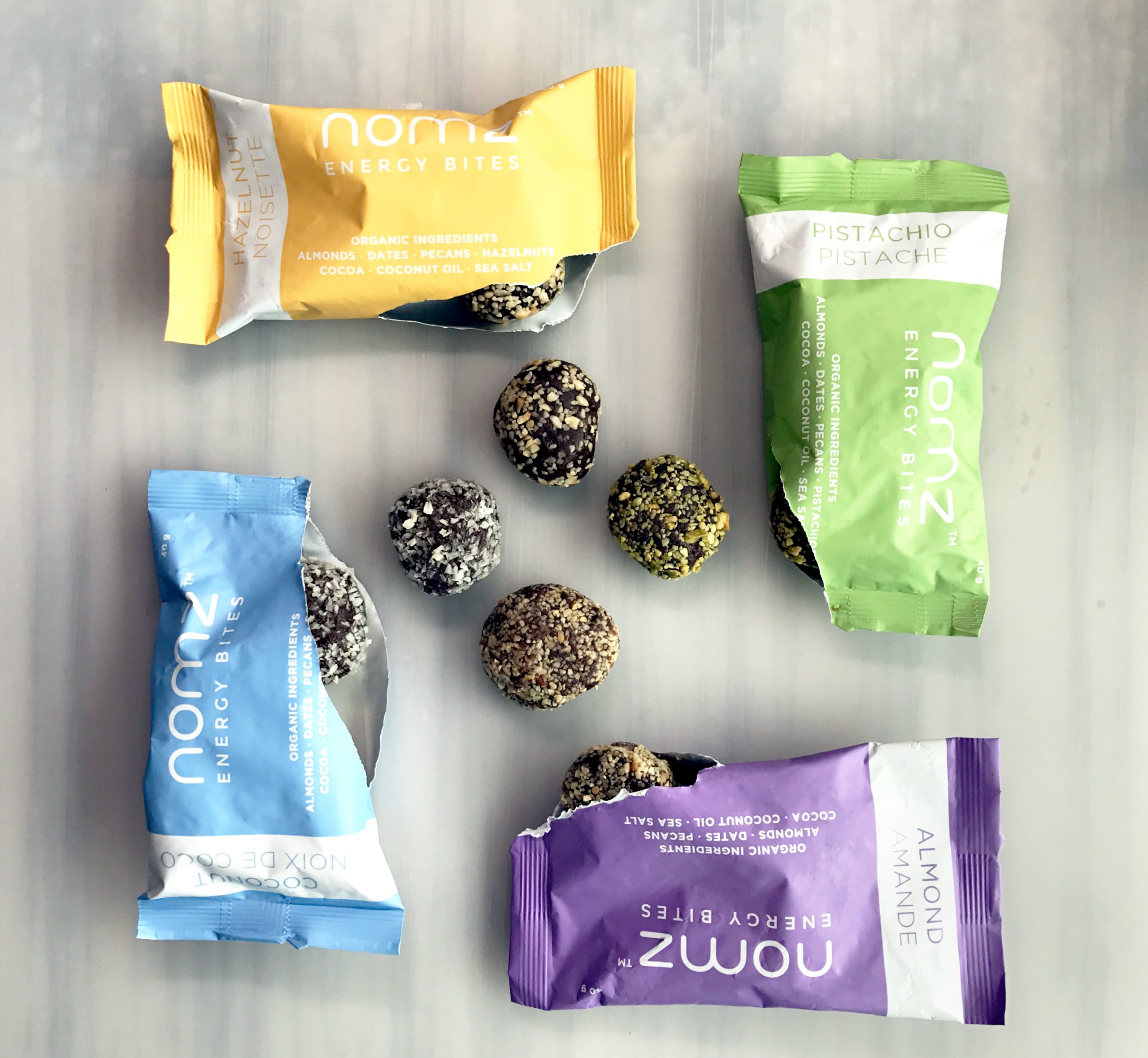 Nomz Energy Bites
Local Canadian brand Nomz is passionate about what they do, making energy bites with natural ingredients from earth: nuts, dates and cocoa. Sourcing the best quality ingredients for their snacks, Nomz are made without refined sugars using natural ingredients and will keep your sweet tooth satisfied when the snack cart comes around on your flight.
Find these treats and so much more at CIBO Express Gourmet Markets located in Terminals 1 and 3 at Toronto Pearson International Airport.
So snack up, and happy travels!
– OTG