Great news at our Philadelphia International Terminal B Experience, a new market has opened alongside it's neighboring restaurant concept. Mezzogiorno features a menu focused on fresh, seasonal dishes including an array of small plates, Roman style sandwiches and gourmet pizzas. With the market attached there is the rich aroma of Italian cuisine while guests shop wholesome food items and curated goods.
A specialty grab & go program features inspired Italian sandwiches, salads and wraps made with high end and locally sourced ingredients. The Pancetta and Asparagus salad or Mortadella and Mozzarella sandwich on focaccia bread are a great way to experience a taste of the concept on the go.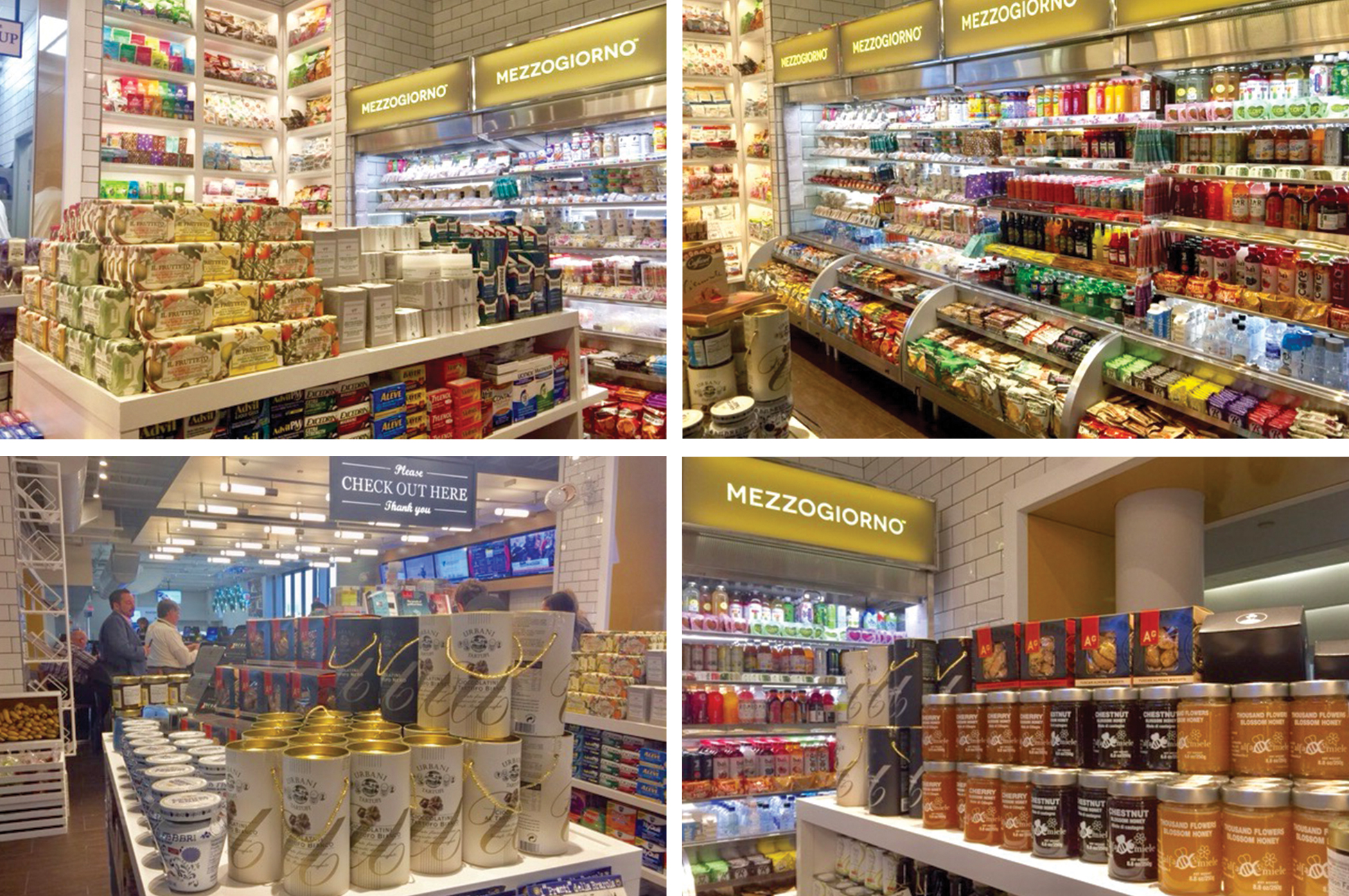 Premiere Italian confection including chocolate, fruit candies, cookies and crackers are just the beginning of the preflight treats available at Mezzogiorno. Italian olive oils, sea salt, truffles and more make thoughtful gifts for loved ones alike. Sundries that feature Italian soaps, shave creams, body scrubs and even Italian toothpaste will surprise and delight the most seasoned travelers.
Mezzogiorno's market is your next stop preFLIGHT.
Happy Travels!
– OTG