OTG and United Airlines are announcing plans to further expand the dining and retail experience in United's Terminals at George Bush Intercontinental Airport in Houston.
In addition to re-imagining the customer experience in United's new C-North terminal as previously announced, OTG will add eight additional new restaurants in Terminals C-South and E, all inspired by local Houston chefs and flavors.
OTG's award-winning flo® tech, featured across nearly 8,000 iPads situated at restaurants and gate lounges throughout all three terminals will also be seamlessly integrated into the customer experience.
While C-North is slated to open in March, 2017, these new plans for C-South and E are expected to be completed in the second half of 2017.
Chef-Led Dining with Distinctive Houston Flavor: Plans for the terminals include a variety of new dining venues with notable chefs developing the restaurant concepts and menus. They include:
Terminal C-South
Magnolia Meatball Shop by Chef Christopher Williams: an intimately scaled venue that will offer a fresh twist on a classic comfort food and draw design inspiration from the chef's table concept.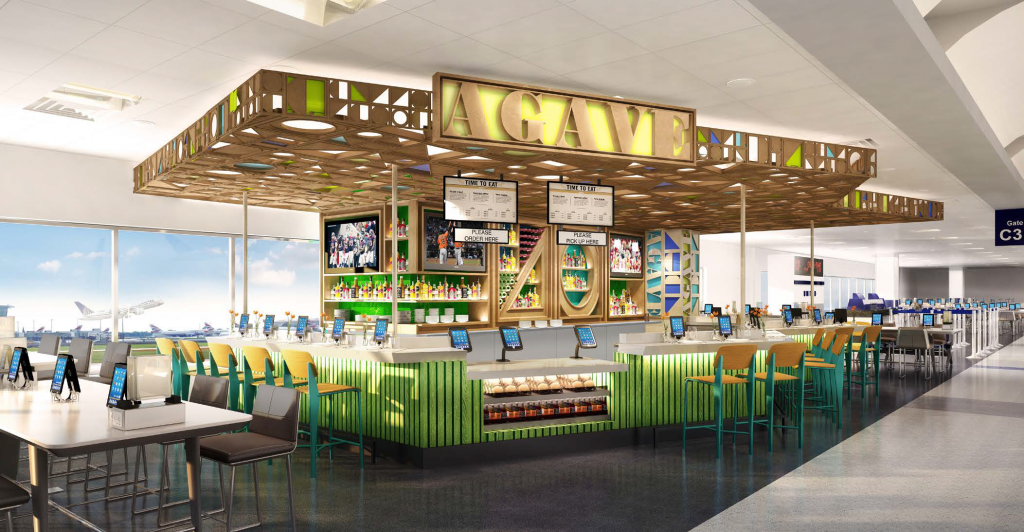 Agave by Restauranteur Sharon Haynes: an authentic and casual taqueria, with a focus on high-quality, minimally seasoned steak, chicken and mixed veggie fajitas.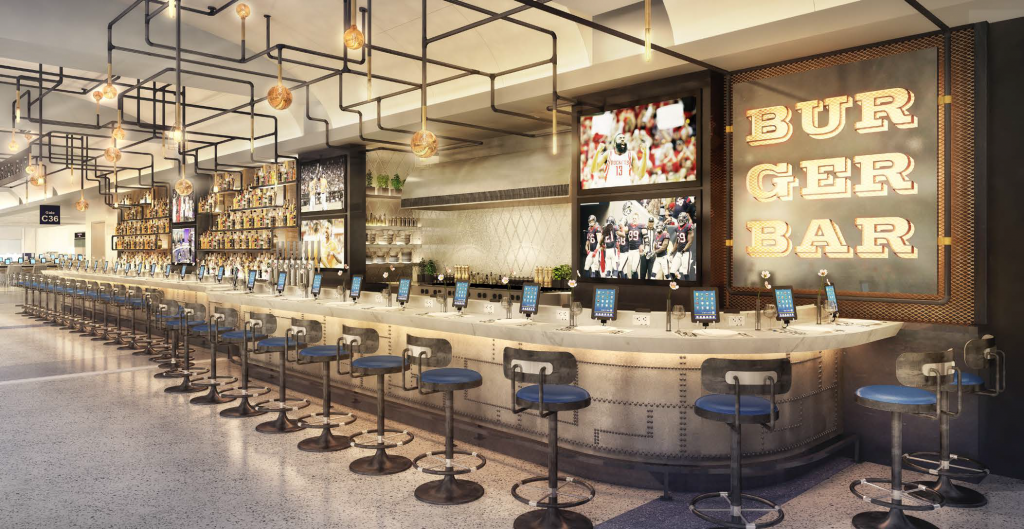 H-Burger by Chef Antoine Ware: a "ranch-to-table" restaurant offering a menu of local, fresh and natural dishes with a Houston spin.
Terminal E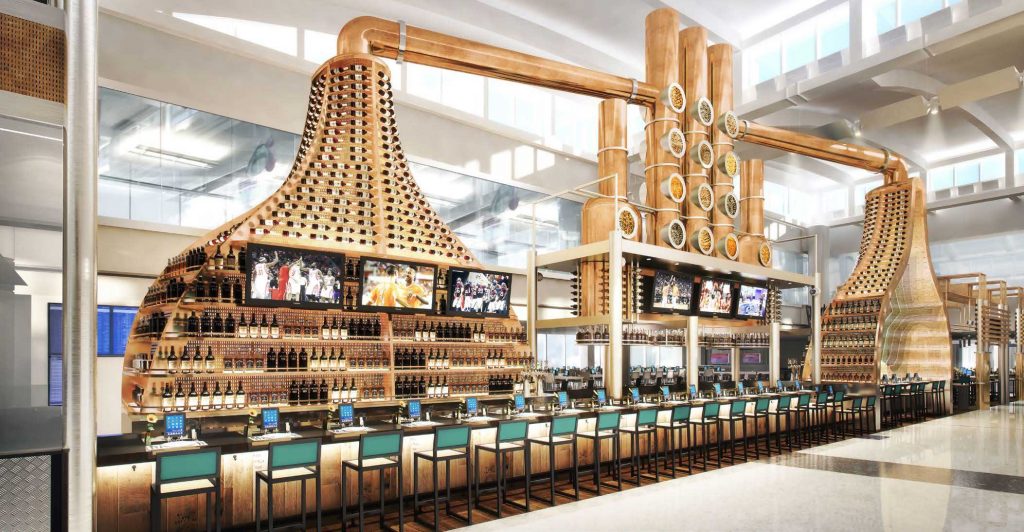 Q by Chef Greg Gatlin: will feature traditional southern barbeque staples.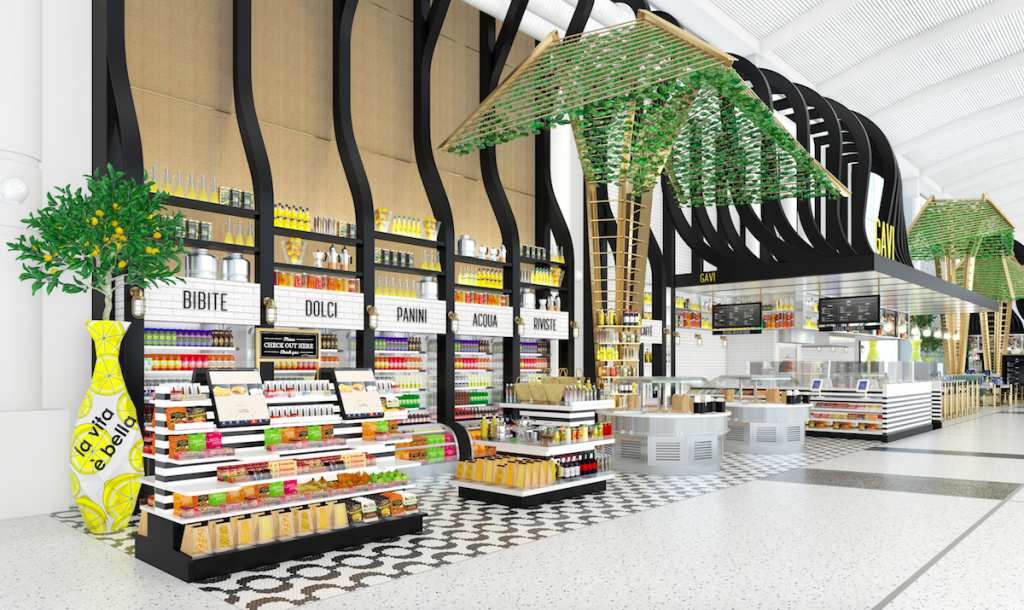 Gavi by Chef Ryan Pera: a uniquely Houston take on Italian cuisine featuring a combination of local foods and traditional family recipes.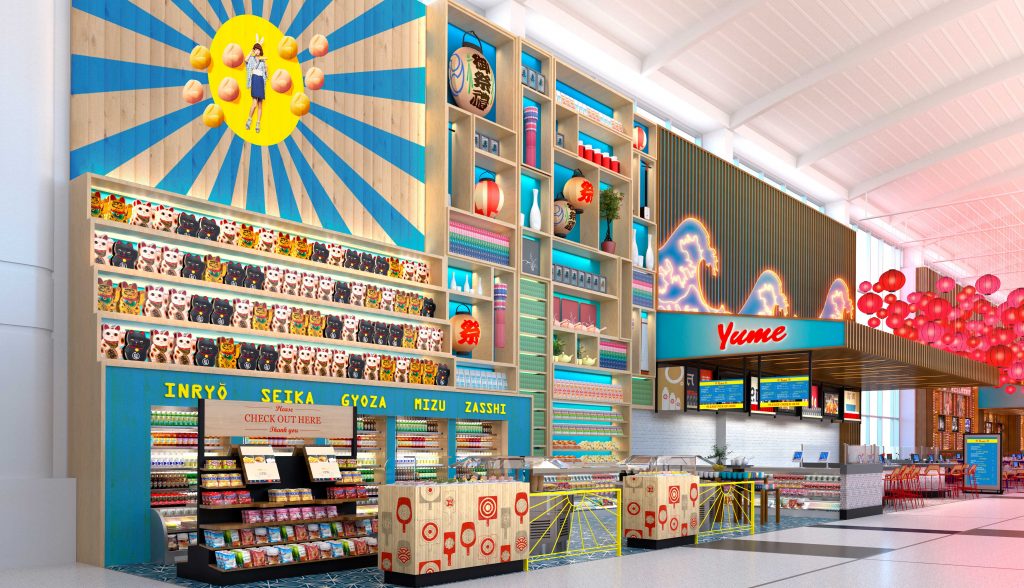 Yume by Chefs Chris Kinjo & Mike Tran: a sushi exhibition kitchen and ramen bar with an Asian Biergarten that will focus on local and Japanese-sourced ingredients paired with rotating selections of international beers and imported sake.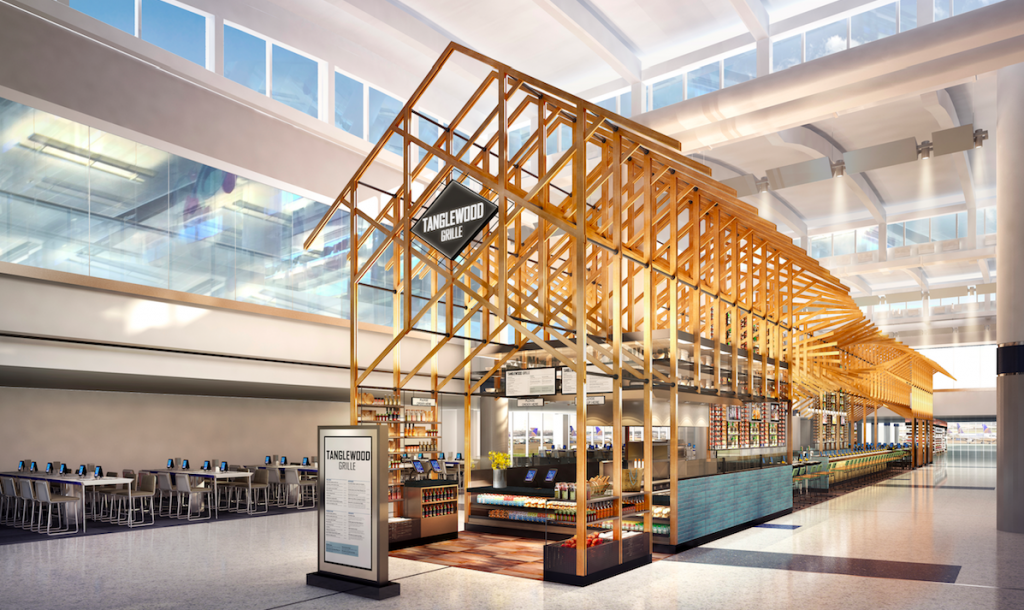 Tanglewood Grille by Chefs Seth Siegel-Gardner & Terrence Gallivan: will serve inspiring dishes, including hand-cut steaks, build-your-own burgers, fresh seafood, and farm-to-table greens.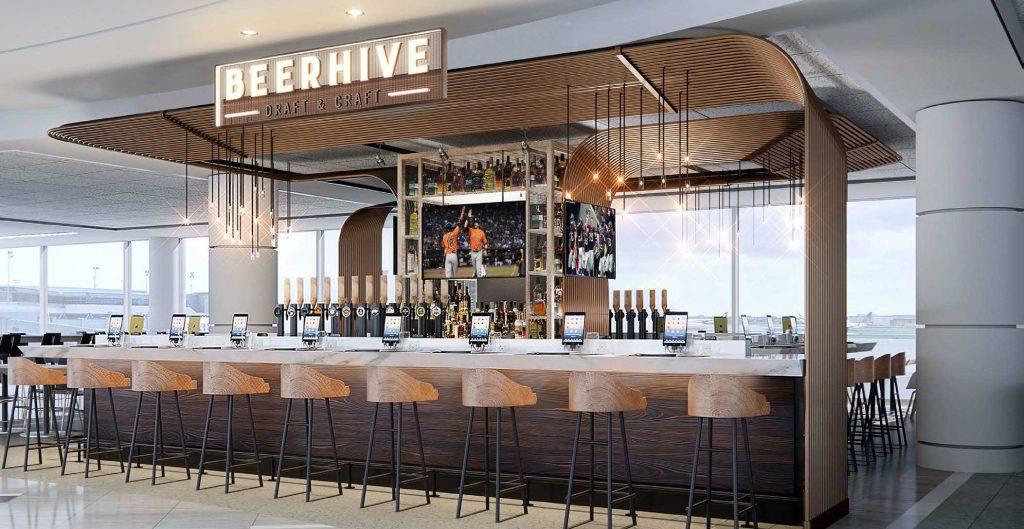 Beerhive focused on locally sourced small and large batch brews, Beerhive's menu will be comprised of bar-favorites including an array of bar pies, sandwiches, salads and more, each created to pair with the finely curated assortment of beers by both bottle and draft.
More on these local chefs can be found here: http://bit.ly/2g6DTE8
Previously-announced venues to be located in the new C North Terminal planned to open in early 2017 include:
Vida Taqueria by Chef Roland Laurenzo
Pala by Chef Ryan Pera
Bam Bam by Chef John Nguyen
Olio by Chef Monica Pope
Ember by Chef Chris Shepherd
As in Terminal C-North, Terminals C-South and E will feature innovative design by world-renowned architecture and design firm Rockwell Group. Their cutting-edge transformation of the dining and retail spaces will include "social media moments" to provide an eye catching backdrop for travelers to snap and share photos of their travel experience.
Nearly 8,000 iPads, equipped with OTG's award-winning customer experience platform flo®, will accompany new forward-thinking concept designs, allowing customers to order food, retail and other amenities and have it delivered to their seat, whether within a restaurant or at their boarding gate.
United and OTG have collaborated to enhance benefits for United MileagePlus members at Bush Intercontinental as well, now enabling members to use award miles to purchase items at select CIBO Express Gourmet Markets.