Yume has opened at IAH United Terminal E, bringing the Asian Biergarten experience to travelers. Featuring a sushi exhibition kitchen and ramen bar, Yume focuses on local and Japanese sourced ingredients. The offerings also include a rotating selection of international beer and imported sake.
The menu for the concept was developed in collaboration with Chef Chris Kinjo, one of the leading sushi chefs in America, and Chef Mike Tran, who owns Houston ramen shop Tiger Den. Highlights of the menu include a delicious variety of dumplings, rice bowls and ramen soups.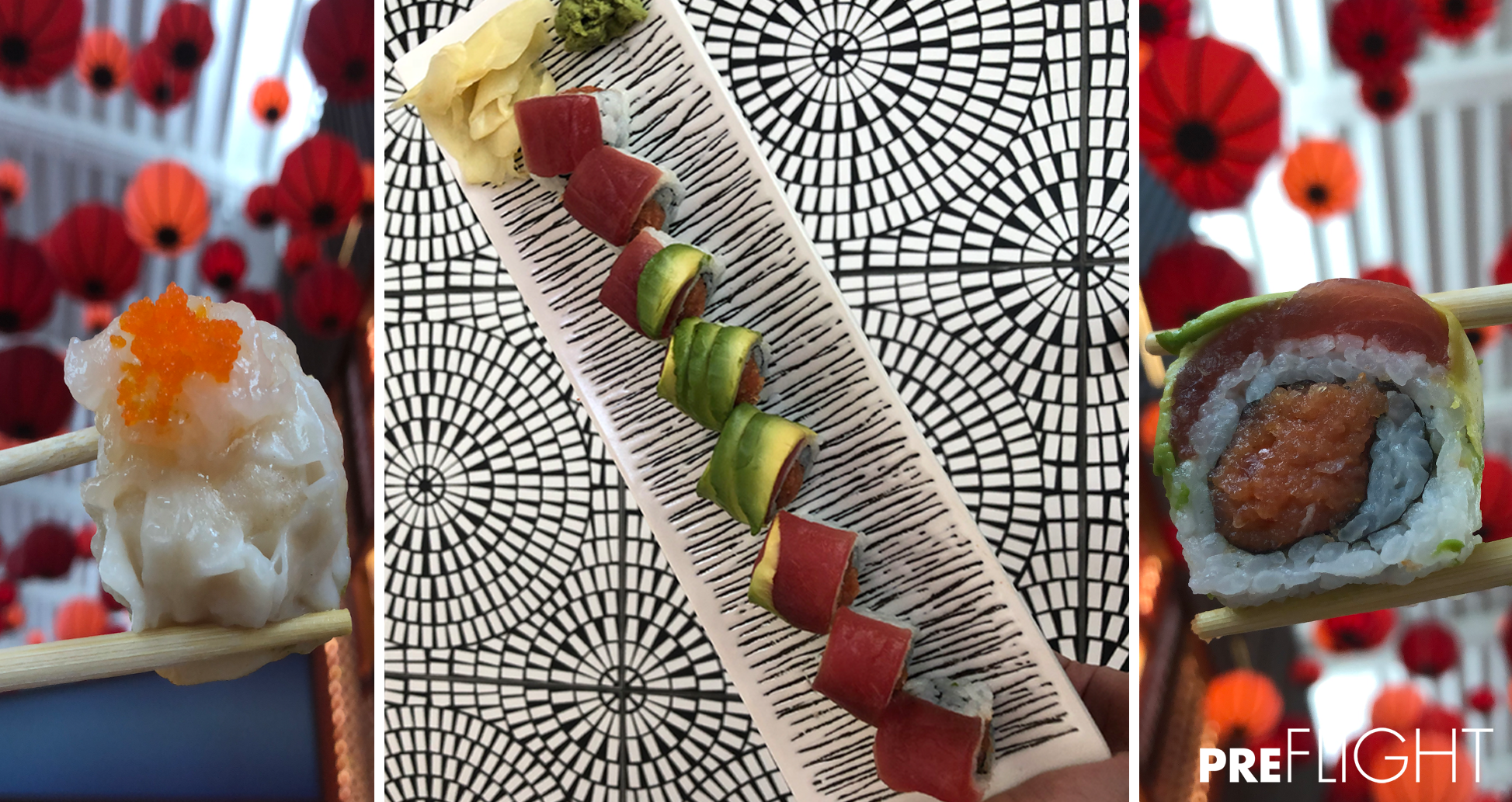 Yume is one of our most daring design projects. Partnering with Rockwell Group, we created a space that is bound to catch the attention of travelers walking by. The concept is embellished with almost 400 lanterns installed from the ceiling, 1,500 beer bottles decorating the walls and 23,000 Mahjohg tiles surrounding the bar area. Additionally, a wall filled with 84 traditional lucky cats provides travelers with a social media moment to engage with the space.
For those with little time to spend in the terminal, Yume includes a to-go counter where a selection of menu items is available for take-out as well as a neighboring market filled with Japanese snacks, beauty products and travel essentials.
Happy Travels!
-OTG