Specialties from DCA's 'Page'
with Chef Billy McCormick
DCA executive chef Billy McCormick knows a thing or two about the food scene in the Washington. D.C. area. Billy was raised in D.C., so it was no surprise when he placed such a strong emphasis on local flavor when putting the menu together for 'Page' in DCA/A.
Which is great news for travelers, who get to sample the delicious food served up at the terminal's new concept, Page. It uses fresh, locally sourced ingredients and flavors, a fact that brings immense satisfaction to Billy and his staff. This definitely is a case of 'everybody wins' – especially diners.
The following recipes are available at Page. Be sure to swing by the next time you're flying in or out of The Capital!
The Bay Mary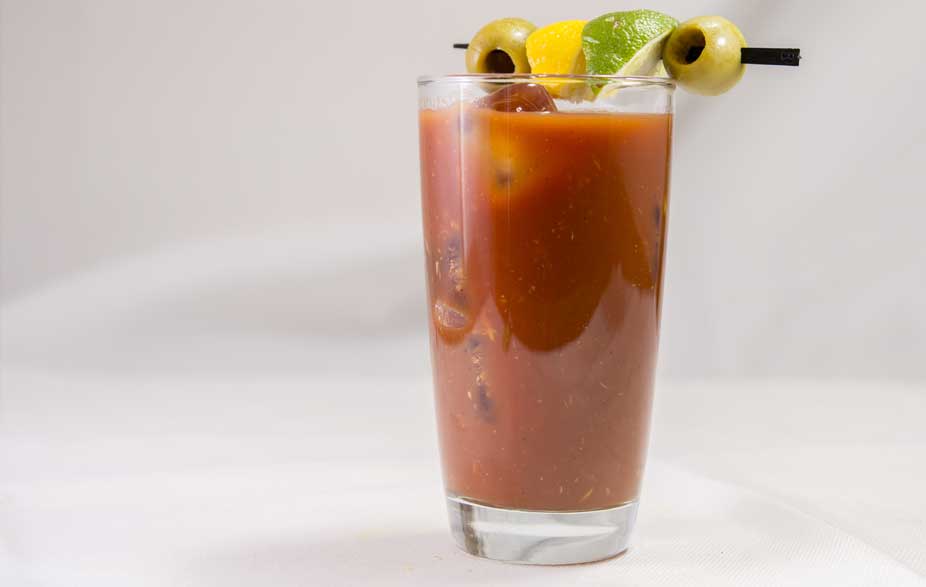 What You'll Need:
1.25 oz. of OLD BAY Vodka
Bloody Mary Mix
Old Bay seasoning
Olives
What You'll Do:
Mix Vodka with Bloody Mary Mix, add ice.
Rim glass with Old Bay seasoning
Serve cold, with olives
Crab Cakes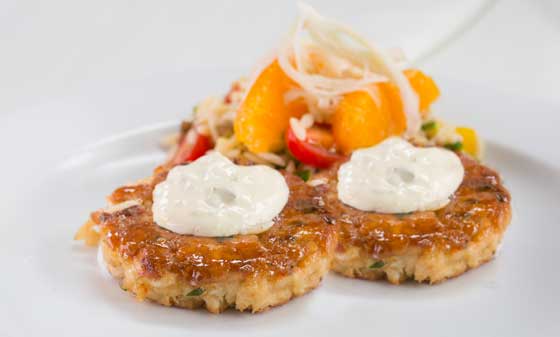 Jumbo lump crabmeat, 1 pound
Mayonnaise, 1/2 cup
Red Onion, 1/3 cup
Parsley, 1 tbsp
Old Bay, 2 tbsp
Panko, 1/3 cup
Black Pepper, 2 tsp
Kosher Salt, 2 tsp
Lemon Juice, 2 tsp
What You'll Do:
Pick all shells from meat, being gentle as to not break up the lumps.
Mix together the other ingredients except the crabmeat and bread crumbs.
Fold in the crab meat with your fingers, using gently upwards motions to not shred the crabmeat.
Sprinkle the bread crumbs in and continue with the same folding technique.
Allow the mix to sit for 15 minutes for the bread crumbs to absorb the moisture and become soft. This will make them stick together better.
Form them into 4 oz round balls and cook in the broiler until golden brown and hot throughout.
NOTE: Getting it nice and hot throughout means not cooking it to death in the broiler or skillet. Doing this will cause the mayonnaise to "break" and make your crab cakes greasy. Aim for hot and golden brown and it will be nice and juicy.