The new C-North Terminal experience has arrived at George Bush Intercontinental Airport, bringing a true taste of Houston to United passengers preflight. We've partnered with 5 local Houston influencers in the culinary world to curate a unique taste of the city and its culture.
The terminal, designed by Rockwell Group features 5 main concept build-outs with uniquely beautiful architectural elements from suspended lights above Vida Taqueria to a dramatic tower clad in porcelain tiles from Capri, Italy at Pala. The terminal C-North restaurants feature "Social Media Moments" within their design to engage passengers in-terminal and online.
The Modern Gate Lounge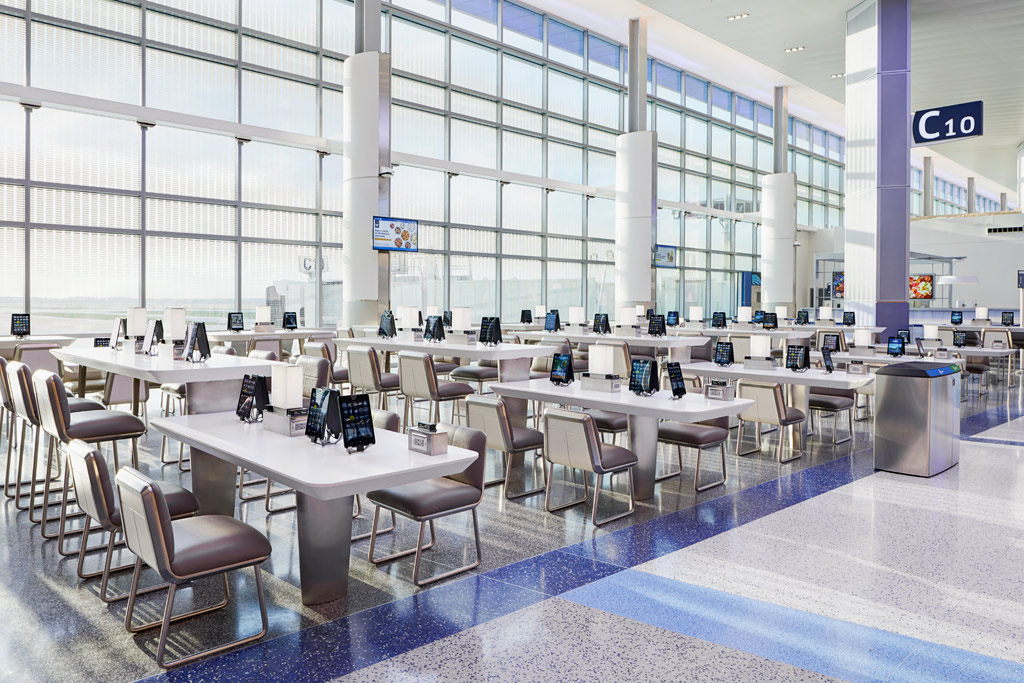 Photo: OTG
Tech-enhanced, our gate lounge removes physical and digital boundaries to connect travelers with all the terminal has to offer. OTG's 2U™ feature allows customers to order food, retail and other amenities from an OTG iPad and have it delivered, whether within a restaurant or at the gate. With over 1,500 iPads throughout the new C-North, guests will stay fully charged with both power and USB outlets at every seat.
The Culinary Partners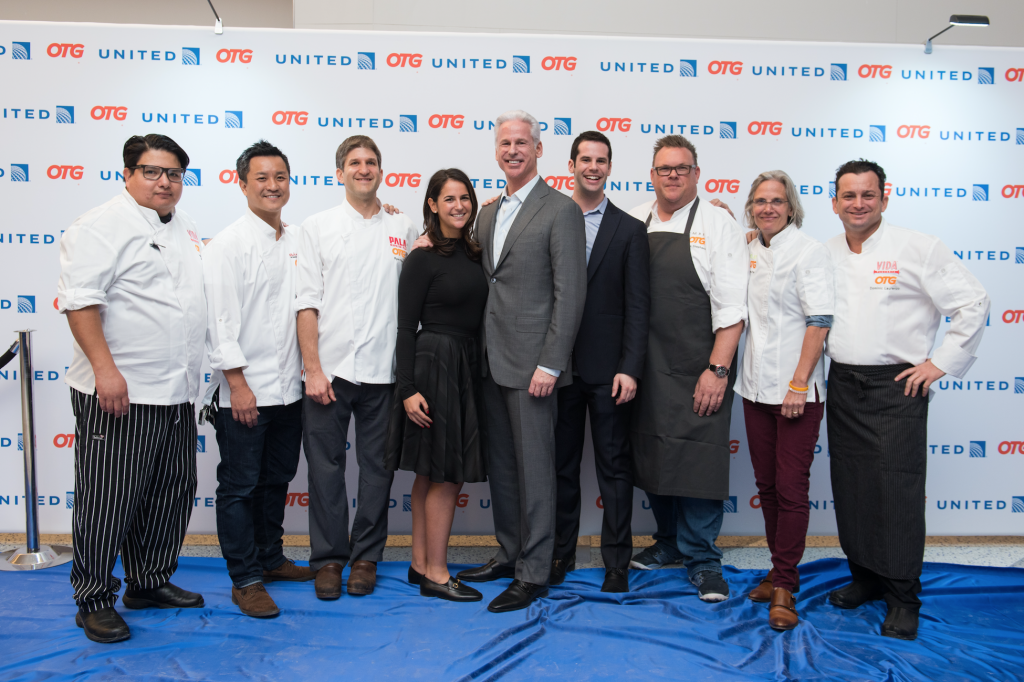 Photo: OTG | Pictured above our CEO Rick Blatstein poses with the C-North culinary partners as well as Samantha and Justin Blatstein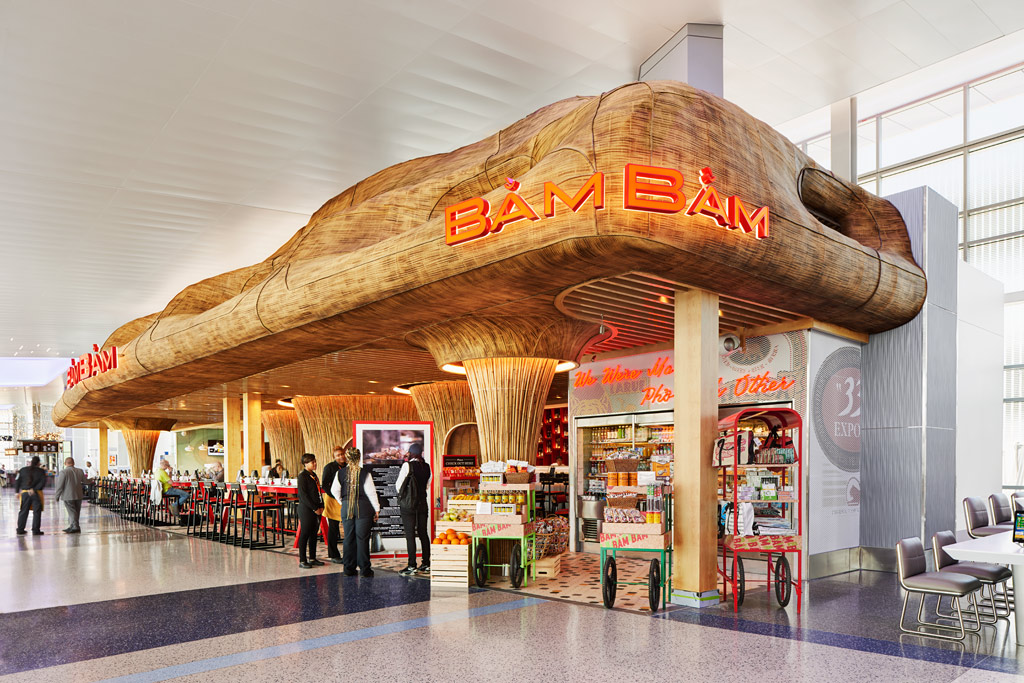 Photo: OTG | Bam Bam by Chef John Nguyen
A concept that can only be described as uniquely Houston; OTG Partner Chef John Nguyen is merging Cajun seafood staples with Vietnamese flair at Bam Bam and this gourmet fare will blow you away. The menu and recipes created by Chef Nguyen include grilled and raw oysters, including Cajun Kitchen's famous oyster nachos, Vietnamese-Cajun boils and Po-boys all paired with a selection of rotating local and regional beers.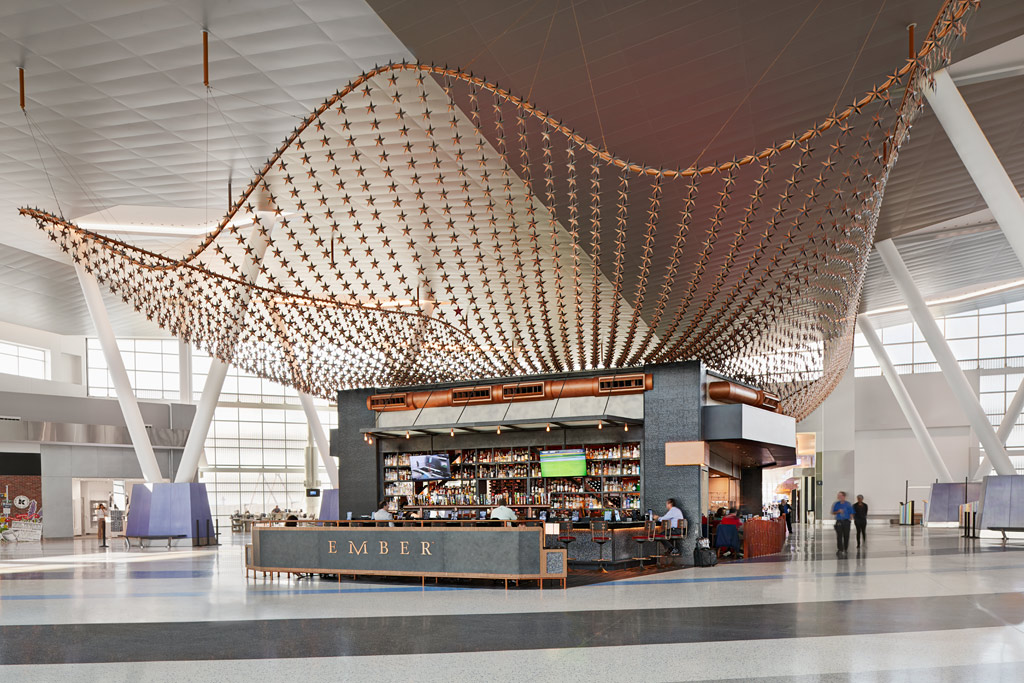 Photo: OTG | Ember by Chef Chris Shepherd
We've partnered with James Beard Award-winning Chef Chris Shepherd to bring Ember, a Houston-focused tavern featuring flavors of the city to our C-North Experience. Building on Chef Shepherd's love of all things Houston, Ember emphasizes local seasonal produce, seafood from the Gulf, and locally-sourced meats, including hand-cut steaks and Texas-sized burgers. Ember hosts a Houston-centric marketplace with truly Texan cultivated goods.
Photo: OTG | Olio by Chef Monica Pope
A locally-inspired panini bar, connecting area farmers to travelers, Olio is Chef Monica Pope's latest culinary project. Pope's partnership with OTG has strengthened our Farm-to-Terminal dining approach, a major area of focus in sourcing initiatives for us at OTG. Olio features a large selection of locally inspired sandwiches and salads.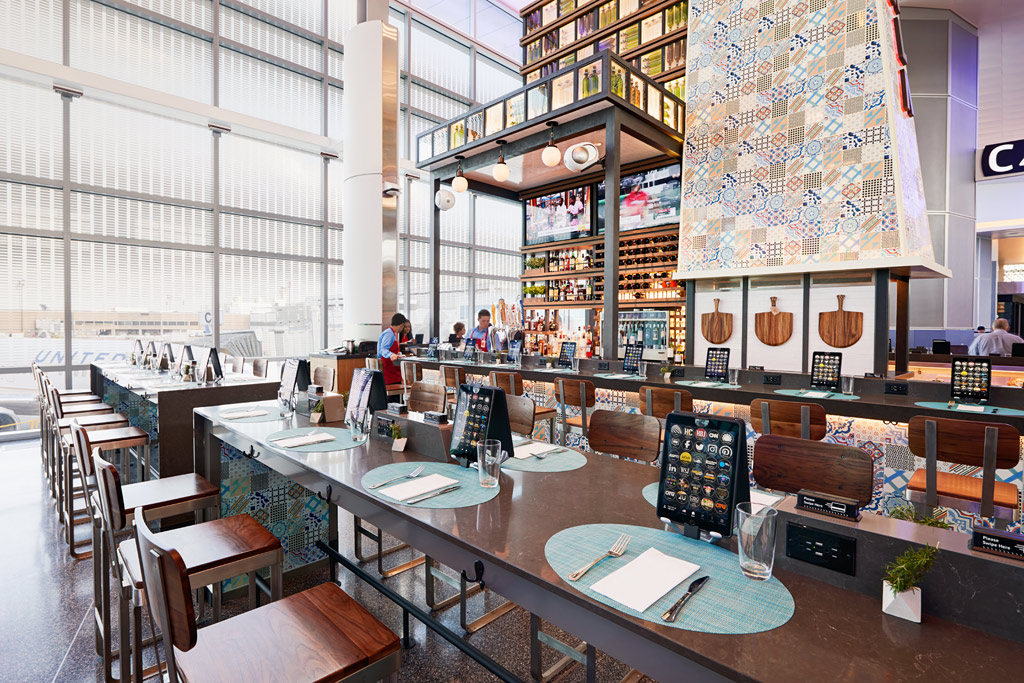 Photo: OTG | Pala by Chef Ryan Pera 
To bring thin crust Neapolitan pizza to the airport we turned to Chef Ryan Pera to open Pala. A dramatic tower clad in porcelain tiles from Capri, Italy features three turbo pizza ovens at its base to keep up with the multitude of United passengers. Chef Pera has created a selection of thin crust hot fired pizzas and salads using locally sourced ingredients .
Photo: OTG | Vida Taqueria by Culinary Partner Rolando Laurenzo
A Houston family legacy breathes creativity into Vida Taqueria with Rolando Laurenzo leading the Tex-Mex menu inspired by flavors of the city. Rolando's mother Ninfa Laurenzo a Texan legend put fajitas on the map for the Country in the 1970's. Rolando carries on his mother's tradition of spicy, savory cuisine and Vida Taqueria includes a broad selection of favorites including the family's signature selection of Tacos, as well as fresh seafood, enchiladas, guacamoles .
George Bush Intercontinental's Terminal C-North is an unparalleled Houston experience that United travelers have exclusive opportunity to. Check out the new Terminal C-South and Terminal E, arriving to United travelers at IAH in late 2017 here.
Happy Travels!
– OTG