Travelers through United's Terminal C won't have to hunt to enjoy delicious Truffle dishes at 6 new restaurants. 
Photo: OTG
We at OTG are celebrating New York's White Truffle Festival with Truffle Week at the Terminal our own event taking off at United Airlines' Terminal C at Newark Liberty International. This activation is possible in thanks to a new partnership with Urbani Truffles. Over 200 pounds of white truffles valued at $600,000 have been flown in to Newark Liberty Airport for New York's White Truffle Festival.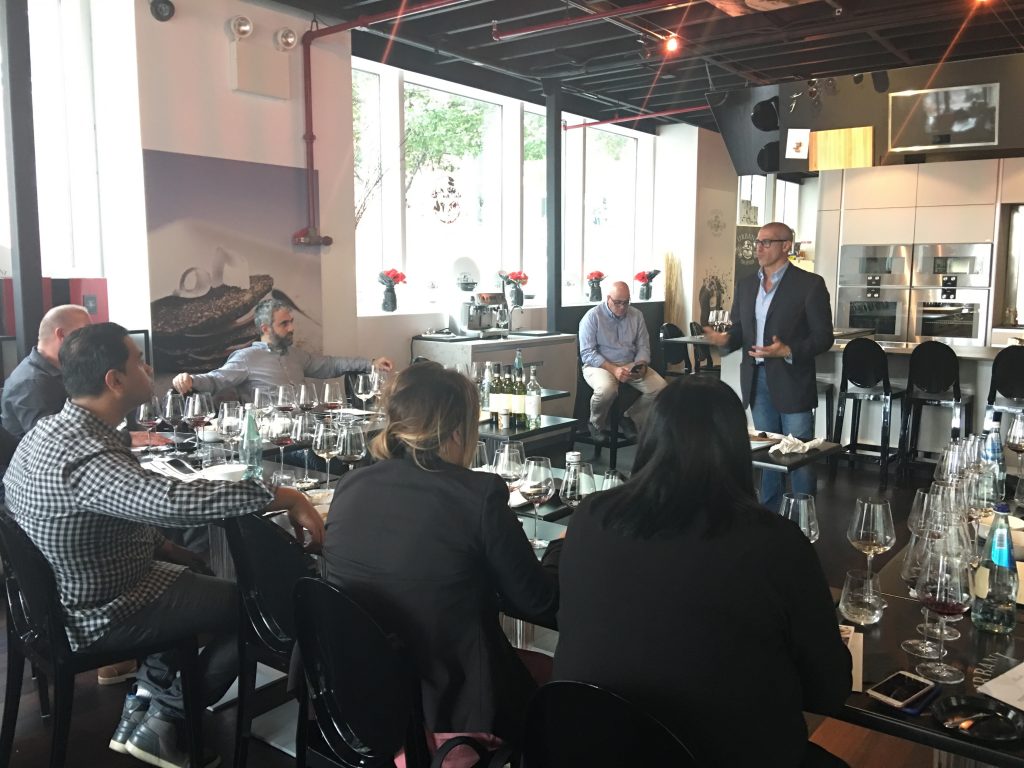 Photo: OTG
Understanding truffles requires special care and particular attention, our culinary and hospitality teams have undergone extensive truffle-handling training at Urbani's Truffle Lab in Manhattan with Urbani Vice President, Vittorio Giordano.

Photo: OTG
Six new restaurants in Terminal C will participate in New York's White Truffle Festival, from November 5th through 12th. Partner Chef Mario Carbone's Abruzzo Italian Steakhouse and Casciano's, in addition to Dale Talde's Caps Beer Garden, Josh Capon's Wanderlust Burger Bar, as well as Saison and DAILY will all feature select truffle inspired offerings.
On November 2nd select media were taken on a tour through our United EWR Experience at Terminal C in anticipation of Truffle Week at the Terminal, where they were able to taste the rich menu of Urbani Truffle infused dishes.

Photo: OTG
"It's exciting to have a collection of restaurants participate, each with their own unique style and take on how to use truffles in our dishes," a quote from our partner Chef Mario Carbone. "Like at DAILY and Saison, we'll incorporate fresh truffles and truffle products, not only into our menu at Abruzzo, a traditional steakhouse, but also at the more casual Casciano's, where we'll use truffle cream in our paninis, for example. While Wanderlust is going with black truffle burgers from Pat LaFrieda Meat Purveyors."

Photo: OTG
Items we will be offering include fresh lacquered Nantucket scallops with shaved truffle and foie gras cream; Amish free range chicken stuffed with burgundy black truffles and served with roasted root vegetables with truffle jus; manicotti-stuffed shells filled with ground veal and truffled ricotta and pan roasted Rohan Duck Breast with fresh shaved truffle, among other truffle-infused dishes and bites.
Photo: OTG
All participating concepts will feature a specially crafted selection of wine to pair with each dish, with the exception of Casciano's.
Photo: OTG
Truffle product tastings will be taking place with Urbani Truffles at Abruzzo Market and United's Miles Shop, on November 11, between 3 and 6 p.m. We hope to get passengers excited about the exclusive in terminal activation they can take part in by traveling United, as well as offer them samples of Urbani products available for purchase throughout the terminal. The Urbani line of products make incredible gifts and are great additions to rich Holiday dishes this coming season!
Photo: OTG
"Participating in New York's White Truffle Festival has both our guests and crewmembers incredibly excited," a quote from our CEO Rick Blatstein. "We're always looking for unique and fun ways to elevate the travel experience for our guests, and in partnering with Urbani, we're able to do just that."
Happy Travels!
–OTG